ELENA KONSTANTINOU is currently engaged in doctoral research on the keyboard works of Nikos Skalkottas, at the University of Reading, funded by the AHRB. As a pianist, she is an active solo and chamber musician.
ALEXEI MONROE recently completed a Ph.D. in Communication and Image Studies at the University of Kent. His doctoral research centred on the work of the Slovene industrial group Laibach and the arts organisation NSK. He is currently writing a book on Laibach, which will address issues including the aesthetics of industrial and experimental music. Research interests include the development of an aesthetic-conceptual framework for the analysis of 'electronica'. He is also active as a producer and experimental DJ. He recently launched an email discussion group (Testsignals) for those working on the theory, philosophy and aesthetics of electronic music.
CATHERINE PARSONAGE graduated from University of York in 1997. At present she is researching for a Ph.D. at City University, London, on the evolution of jazz in Britain, focussing on the period up to the end of the 1920s. This research seeks to establish the unique context from which jazz evolved in Britain and the nature of the 'image' of jazz that was disseminated to the public. The paper published in BPM is an abridged version of a more extensive chapter that will form part of this thesis.
JONATHAN CHRISTIAN PETTY, a graduate of U.C., Berkeley, and resident of Berkeley, California, is an independent musicologist. His current research includes tonal poetics, music and language, and music and emotion. He has published widely, is director of music at a Lutheran church in Berkeley and composer, and is now setting up a web page on Music, Language, and Emotion.
MARSHALL TUTTLE received his doctorate in Composition from Stanford University. He has lectured and performed in Europe, Australia, Africa and America. He has been on the faculties of Oklahoma City University and Langston University. He is currently Music Director of the Harrison Philharmonic Society and the Collegium Harrison.
CHRISTOPHER WINTLE is Senior Lecturer in Music at King's College, London, and a founder member of the Music Analysis Board. After studies at Oxford, Southampton and Princeton, he taught at Reading, Goldsmiths' College and King's. He publishes 'wisely' in the field of theory and analysis, and runs the Hans Keller Archive. His most recent article, on Lied, was published in Music Analysis on 19 January 2000.
PAUL YATES is a second-year Ph.D. student at Emmanuel College,
Cambridge. After an M.Phil. thesis on Schumann's song cycles, he is now looking at Debussy's song collections and more generally at the nineteenth-century song cycle in France.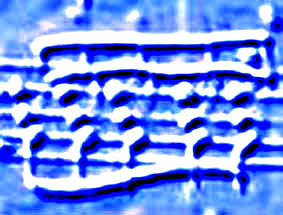 BPM Volume 4