RMA 2000: Conference Report
PAUL YATES
EMMANUEL COLLEGE, UNIVERSITY OF CAMBRIDGE
34th ROYAL MUSICAL ASSOCIATION
RESEARCH STUDENTS' CONFERENCE
UNIVERSITY OF EXETER
13-16 DECEMBER 2000

This was the Royal Music Association's thirty-fourth research students' conference: it was my first. The journey down to Devon took an especially long time owing to an improbable number of leaves on the track, so I had plenty of time to mull over what I thought about the idea of a 'student conference': what was the point of having one, at whom should it be aimed, what could it offer that a grown-up conference couldn't? This one, hosted by the music department of the University of Exeter, was judged just right.
About one hundred delegates braved the rail chaos to turn up, and they were from a real mix of institutions. There were students from all the big British music departments – including the music colleges – and from plenty of the smaller ones. There was a large delegation from the University of Cork, and one graduate, Jennifer Jenkins, who had come all the way from Northwestern University, Illinois. I hope she thought it was worth the trip – everyone else certainly did, since her entertaining and brilliantly delivered paper (on Bocelli and the high/low divide) was one of the highlights of the conference.
Other bright spots included the round table on opera studies, featuring Exeter's Richard Langham Smith and Tim Jones, plus special guest star, Matthew Head. A paper on rhetoric given by Joe Harrop of the Royal Academy of Music was another highlight. Having just been beaten at the ballot box by the narrowest of margins to be one of the RMA's student representatives (following an impromptu voting process that put the US presidential elections to shame), Joe executed a spectacular recovery by enlisting audience members to supply voice-overs for the nineteen citations in his paper. Not one to do things by halves, Joe actually managed to find Haydn himself to read extracts from his letters.
There was a massive range of sessions, from 'Early Music Studies' to 'Music since 1945', and from gender, recordings and ethnicity to aesthetics, historiography and language. Format was varied too: there were round tables, concerts and composition workshops. For the most part all this was organised into two parallel sessions, which served the useful purpose of making everyone feel they were present at any given paper out of choice and interest. The sessions were well spread-out over the two full days and two half days of the conference, leaving plenty of time for tea breaks, coffee breaks and adjournments to the pub: the serious business of meeting some other young musicologists.
It also left plenty of time for questions and discussion, which was perhaps the most impressive part of the conference. There was no trace of the combative atmosphere that almost inevitably haunts the professional conference circuit. Instead a constructive climate was fostered, each session ending with helpful suggestions and comments. This was thanks to the session chairs, who were almost all from the host institution. They included Nick Sandon, Richard Langham Smith, Tim Jones, Ian Mitchell, Peter Allsop and, last but not least, Alan 'The Chair' Street, who took no fewer than five of the sessions. Their sensitivity and judgement in handling the discussions meant that everyone came away with a sense of community, that being a musicologist need not be a solitary pursuit. They successfully created a forum for students finding their musicological feet to gain both confidence in presenting and useful feedback on their research.
I can think of no better yardstick for measuring the success of a postgraduate conference.

For the full draft programme to the 34th RMA Research Students' Conference, visit www.ex.ac.uk/music/rma/programme
© Paul Yates, 2001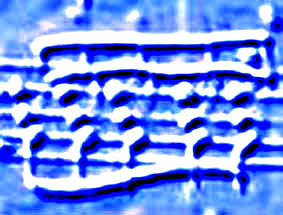 BPM Volume 4