ELIZABETH HOLLAND is in the final stages of a Ph.D. in Performance Studies at Sheffield University, researching seventeenth-century voice-types and singers in the music of Henry Purcell. Elizabeth is also active as a performer and is currently in her second year as Soprano Lay Clerk at St. Chad's Cathedral, Birmingham. As a soloist she has broadcast on the BBC World Service and BBC Radio 4, and appears regularly with choral and orchestral ensembles across the country. In 2002 Elizabeth was a finalist in the Music Britannica Sir Anthony Lewis Competition for Singers, and was awarded First Prize and 'Most Promising Young Female Singer' at the David Clover Competition for Singers.
HELEN JEFFRIES is currently writing a Ph.D. at Royal Holloway, University of London on 'Music at the Court of Edward IV', working with Andrew Wathey. The thesis covers the structure of the court, the interactions between it and other institutions, the careers of court musicians and relations to the continent particularly in relation to the 1468 marriage of Margaret of York and Charles, Duke of Burgundy. There is also a historiographical discussion of the court in relation to the preceding Lancastrian era and the Tudor one that followed.
THOMAS MUIR was born in 1954. He read Modern History at Oxford (Keble College 1973-76) and then taught History and Politics at Stonyhurst College (1977-97) where he became Head of Department. In 1992 his book Stonyhurst College 1593-1993 (London: James and James) was published, and followed by a variety of articles on Catholic Jesuit history. Between 1997 and 2000 he took a BA in Music (1st class) at the University of York and is currently doing research into English Catholic Music 1903-1962 for a Ph.D at the University of Durham under the supervision of Dr Bennett Zon. This will include the construction of a large database setting out the available repertoire based on surveys of major colections such as those stored at Ushaw, Stonyhurst, Downside and The Bar Convent, York.
TOM SERVICE is working towards a Ph.D on the music of John Zorn with Nicholas Cook at the University of Southampton. He writes about music for The Guardian, and contributes regularly to Tempo, BBC Music Magazine and Opera.
MICHAEL SPENCER was born in Bellshill in 1975. He completed a joint MA in Music and Scottish Literature at Glasgow University before studying for a Mus.M. in composition with Professor John Casken at Manchester University. He is currently completing a Ph.D in composition with Geoff Poole. His music has been performed at the Henze Festival (RNCM 1998), the Huddersfield Festival Young Composer Competition (1999) and broadcast on Radio 3's Hear and Now programme (2000). Since 1998 he has worked with James Dillon in London. After completing his Ph.D., he intends to write about Dillon's 'Nine Rivers' sequence and to embark on a collaborative project of seven works with Scottish artist Lesley-Anne Derks.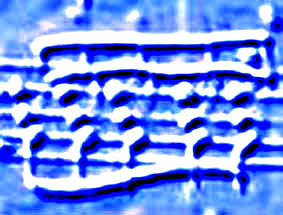 BPM Volume 5