ILIAS CHRISSOCHOIDIS's studies have taken him from Greece to the UK, and most recently to California. He is currently finishing a Ph.D. at Stanford University, where he talks and writes on the early reception of Handel's oratorios and other topics. He holds half-a-dozen degrees in music performance, theory and history (including two Master's Degrees in Musicology), and has been the recipient of more than a dozen postgraduate awards and fellowships.
SINÉAD DEMPSEY is a part-time research student at the University of Manchester, where she is working on a Ph.D. entitled 'Aesthetic and Ideological Trends in the Reception of Mendelssohn's Orchestral Music in Mid-Nineteenth Century Germany'. She tutors in harmony and counterpoint, and has contributed lectures to a course on music, culture and politics in Germany between 1815 and 1848.
TIM JOHNSON graduated from Nottingham University in 1998. He moved to London to study contemporary music at Goldsmiths College, where he now lectures on 20th-century music and national identity. Since 1999 he has been the contemporary music editor for Grove Music Online. He is studying part-time for a Ph.D. at Goldsmiths, where his research focuses on the reception and criticism of new music from Hungary and Poland. He has written on the music of György Kurtág, György Ligeti and Ian Wilson. Tim succeeds Nick Reyland as Editor of BPM after this issue.

AARON KEEBAUGH is completing a Master's degree in Musicology at the University of Florida. Prior to his graduate studies, he earned a Bachelor of Arts in Music Education at Bridgewater College, Bridgewater, Virginia in May 2000. He taught high school band and chorus, worked as a private trumpet instructor, freelance trumpet player, and music arranger in Altoona, Pennsylvania following graduation. As a musicology major, his primary research interests include 19th-century English music, music historiography, and Drum and Bugle Corps. His Master's thesis, currently in progress, focuses on the symphonic works of Sir Charles Villiers Stanford.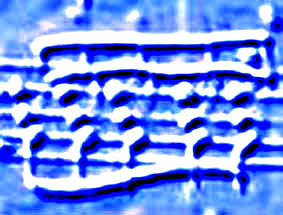 BPM Volume 6